Introducing TV DMP
Lotame was the 1st data management platform (DMP) catering to digital publishers and advertisers, and now we're revolutionizing the world of television with TV DMP.
While digital marketers have been harnessing powerful data for years, broadcasters need to continue to find a way to better leverage data so as to enhance revenues, promote tune-in and inform programming decisions.
What is Lotame TV DMP?
Lotame TV DMP bridges the gap in television advertising by bringing rich audience targeting options, once only available in digital channels, to television stations and advertisers. Backed by Lotame's data expertise and robust television planning and measurement tools, salespeople and executives can analyze, plan, sell, measure, and validate the effectiveness of their advertisers' television campaigns.
Benefits of Lotame TV DMP:
Cross-Screen Advertising: Extend your targeting across digital to TV
Analytics: See how specific dayparts and shows perform against key audiences for advertisers
Increase Revenue: Sell spots at premium rates by offering highly targeted inventory
Post-Campaign Reporting: Provide clients reporting on how campaign delivered against their targeted audiences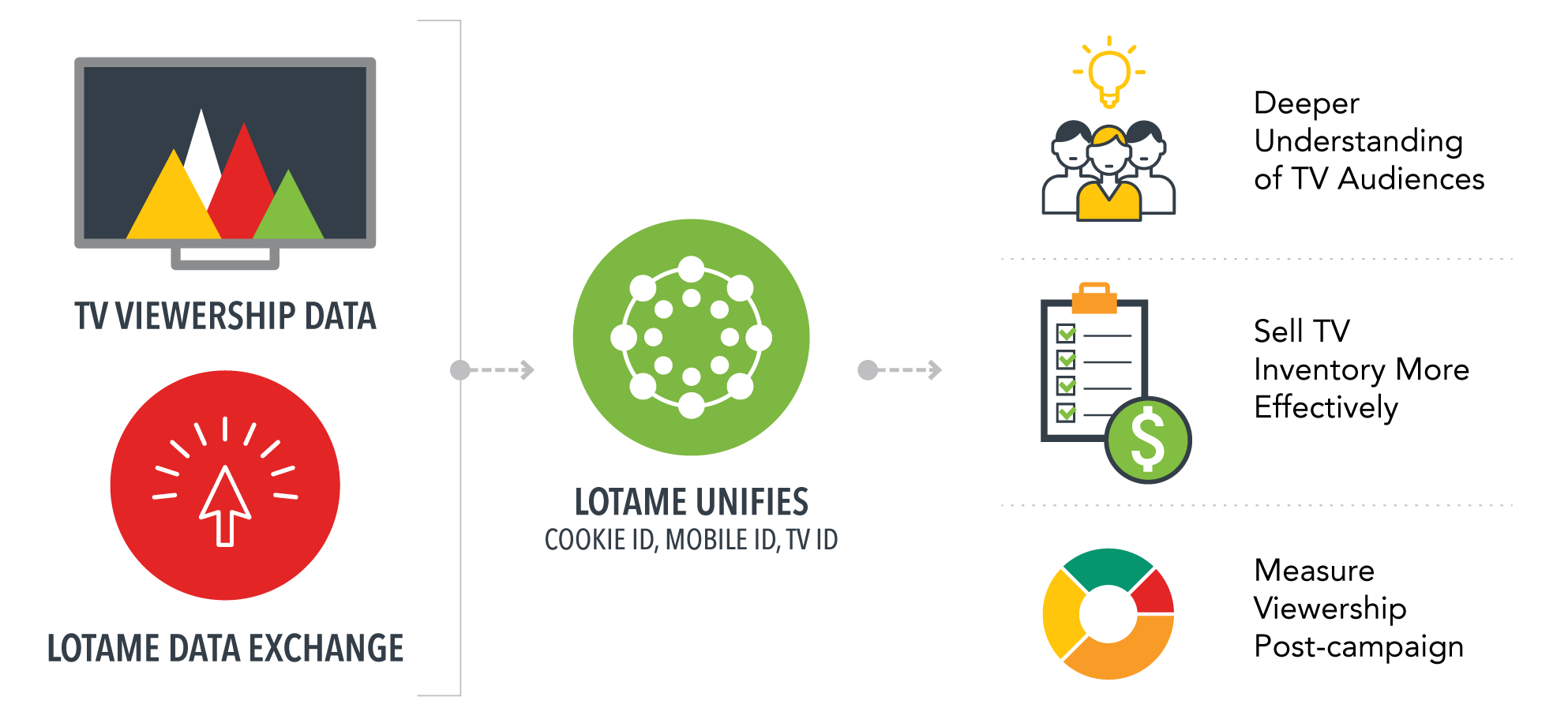 Want to learn more about TV DMP? Fill out the form to the right to access a one-sheet and FAQ for more information, or to schedule a demo of Lotame's TV-DMP today.