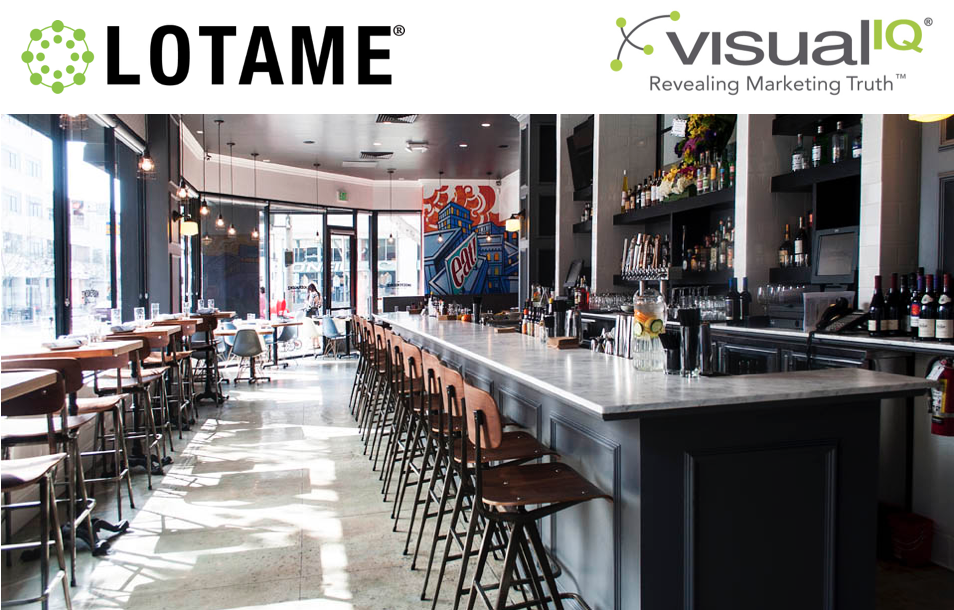 Join Ralph Robertson, Chief Revenue Officer at Visual IQ and Mark Sanders, Director, Global Sales Engineering at Lotame on Tuesday, July 11th for a happy hour discussion about how marketers across all industries are leveraging the combined power of audience and attribution to drive people-based marketing strategies and deliver meaningful business results. Enjoy networking with a group of marketing gurus over drinks and hors d'oeuvres!
Register using the form on the right to reserve your place. Space is limited.
About Lotame: Lotame, the leading independent data management platform focused on helping companies maximize the value of their data, empowers enterprises to deliver more relevant content, products, and services. Lotame unifies and enriches the world's data to create more meaningful relationships and increase commerce and brand loyalty.
About Visual IQ: Visual IQ is the world's leading marketing intelligence software provider. Its IQ Intelligence Suite combines audience data with attributed measurement in a single platform, providing marketing and advertising performance insights based on audience segment and the inter- and intra-channel optimization recommendations needed to drive business goals and maximize return.